Sleepy Miracles can help your baby or toddler sleep better by learning healthy sleep habits.

We are happy to share some of our success stories!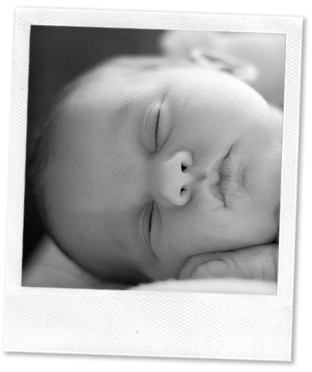 "Her approach was gentle on us (and our baby)"

Maria has completely transformed our lives. Now that our baby is sleeping through the night and napping well, we all feel much happier and well rested. Also, we're able to be much better parents to our baby now that we're all sleeping! When we reached out to Maria, we were at the edge of our patience and endurance. Our 7-month-old was waking up every hour for the first half of the night, and if we were lucky we'd get 3 hours of sleep in the middle of the night, before he'd revert back to waking up every hour or so. We were co-sleeping with him as he hated his bassinet/crib from birth. We had tried to sleep train by reading books at 6 months but gave up after two nights of trying two different approaches. We were confused by the instructions and unsure of what to do when it didn't go to 'plan.' We were also terrified we might by harming our baby in some way by letting him cry. Maria not only gave us the confidence, but her approach was gentle on us (and our baby). We noticed right away that even though it was tough to hear him cry, his cries were much different to the ones we heard when we tried on our own. After 5 nights, our baby was sleeping in his own room, in his crib and sleeping 11 hours with the ability to self-soothe when he awoke. He is now one very happy baby sleeping and napping well and able to self-soothe whenever he wakes up (which after a month, has become less and less frequent). As a bonus, he is also eating better! We couldn't thank Maria enough for giving us back our sleep. We are beyond grateful. Her confidence carried us through whenever we felt unsure and the time and support she gave us was beyond what we expected. We would highly recommend Maria to any parent struggling with sleep issues.
Lena & Nick




Vancouver, BC




Parents to Sleepy Miracle Miikka
"Words cannot express my gratitude"
A lot of parents altruistically say that they need sleep coaching for their beautiful baby. We did too, but we also needed baby sleep coaching for me, the frazzled and exhausted mom. I went to both my doctor and a counsellor, who both said that I didn't have postpartum depression. Their diagnosis was that I was "exhausted", and their prescription was that I needed to "get that baby to sleep". Easier said than done. Working with Maria was the cure. Our 9.5 month old could only fall asleep while breastfeeding, struggled with naps, and was waking up 3-7 times per night. We tried everything from co-sleeping to cry-it-out, none of which worked for our family. I had read every baby sleep book in the library. We didn't need "book smarts", we needed the experience, expertise and gentle approach that Maria was able to provide. Meeting Maria provided me with a sense of connection, which is essential when you're working with an expert to solve your baby's sleep troubles. I felt confident that she was knowledgeable, confident, kind, and truly cared about our family. If I didn't sense this, I may not have been as consistent with the sleep coaching. Within 3 nights our little guy was sleeping through the night. Given all of our failed attempts with other books and approaches, I really didn't think this was possible. Now, six weeks later, our son sleeps 11 hours a night, takes regular and predictable naps, and I can't recall the last time that he was yawning all day long. Thank you, thank you, thank you Maria. Words cannot express my gratitude.
Catherine & Murray




New Westminster, BC




Parents to Sleepy Miracle Henry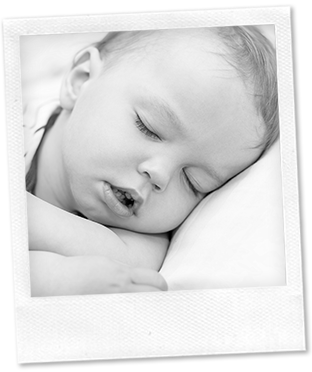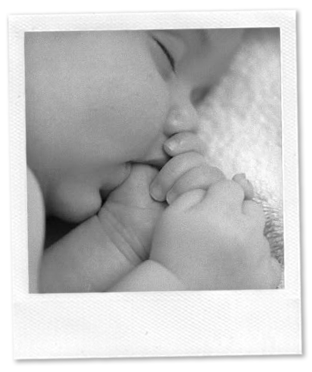 "It was the best investment we ever made"
Working with Maria has changed our lives. Maria took the time to look at every detail of our assessment. The sleep plan she made left us feeling confident and prepared for making the changes we needed to make. She created a sleep plan unique to our son and our needs; we immediately saw results. We were shocked; our 8 month old was finally getting the rest he needed. Through the completion of our sleep plan we always felt confident in what Maria was advising us to do because the results were so evident. We wish we started sooner; it was the best investment we ever made. Prior to working with Sleepy Miracles, we were exhausted zombies, awake every two hours at night! We now have a schedule that works, time and energy for our son and each other. Thank you so much Maria!
Jamie & Rob
Vancouver, BC
Parents to Sleepy Miracle Will
"Within two weeks our lives had completely changed for the better!"
When we first contacted Maria, I was sleeping on our 9-month old daughter's floor on an air mattress. Her sleep was very inconsistent, sometimes she would sleep through the night but sometimes she would awaken up to five times a night! Needless to say, I was exhausted and now I realize how exhausted baby was too. I also didn't realize that she wasn't getting adequate naps during the day and this was affecting her sleep. We also put her in a vibrating chair in the evenings and it had turned into a sleep crutch.My maternity leave was ending so I contacted Maria after reading that she took a gentle approach to sleep training. Maria took the time to come up with a plan for us. I am pleased to say that she now loves her crib and is falling asleep within 10 minutes, and staying asleep for 11 hours each night! I am back in our bedroom and everyone is so much happier. She also has her two naps a day in her crib and is such a happy baby. We have gotten rid of her vibrating chair and now we have a routine that works for our family.The first three nights were hard and I questioned whether we could do it, but I am so glad I stuck with it because our family is so happy and healthy now! And most of all, I can be at peace knowing our baby is getting all the restful, restorative sleep she needs. Within two weeks our lives had completely changed for the better! It was the best thing we could do for the whole family. Thanks so much for your help; it has benefited our family so much.
Janice & Eric
Vancouver, BC
Parents to Sleepy Miracle Kayleigh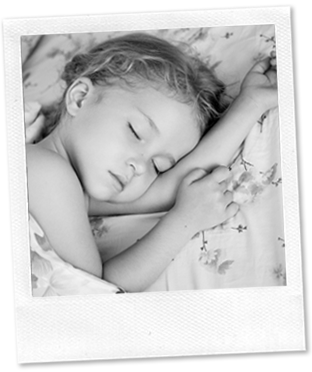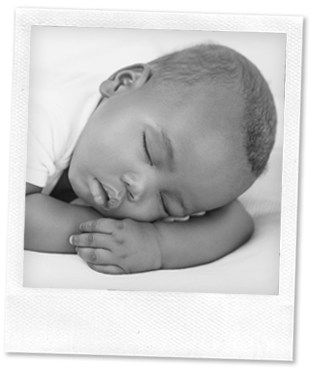 "Our daughter now wakes up happy"
Before we worked with Maria my husband and I had spent countless hours of bouncing our little girl on the yoga ball just to get her to sleep, although it was a great exercise it was getting a bit much. We found Maria and had heard and seen great things so we gave her a call. Right away I felt a connection and she offered advice even when we had not even hired her yet, which said a lot to me. During the process Maria was by our side the whole time. I really felt it was a team effort and believe me when I say she does not miss a single thing. She is very detail oriented which really helps the process being a success. She was always a phone call away and her response time was perfect. By the time we finished our daughter was fast asleep on her own, in her own room, and most importantly with no yoga ball.
Our daughter now wakes up happy and alert ready to start her day.  With being a first time mom it was so hard to judge how long my baby should sleep, how long her naps should be, am I doing it all right. With Maria there was no second guessing I knew I was doing the right thing for my baby. Thank you Maria for helping our family get a good sleep, and thank you for being so connected with us. You really always had our best interest at heart.
Tamara & Cole
Maple Ridge, BC
Parents to Sleepy Miracle Grace
"Our daughter started sleeping 11 hours straight from day 2!"
Best decision we ever made!! We had major sleep issues with our first child and had read many books overwhelming ourselves with information, not once thinking to hire a sleep consultant. We paid for it with many lost hours of sleep. When our second child stopped sleeping long hours we knew we had to get help. We are so glad we chose Maria!! She is very calming and reassuring by nature and repeated much of the information we had heard but also described why it was important. She provided us with a sleep plan based on our personal choices (we did not want to use a cry it out method and wanted to continue breastfeeding before bed) and our daughter's age (almost one year). Our daughter took to the plan immediately and started sleeping 11 hours straight from day 2! We had a few minor bumps in the process but Maria's daily calls helped to reassure us that it was normal and we were doing the right thing. It has been a few months now and our daughter continues to sleep well every night and has learned to self-soothe. We couldn't have done this on our own.
Erin & Daniel
Richmond, BC
Parents to Sleepy Miracle Callie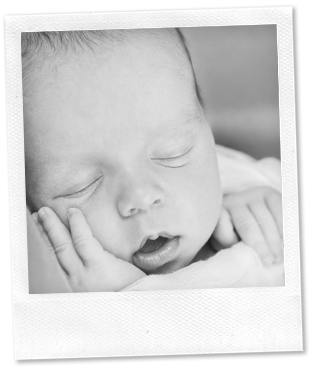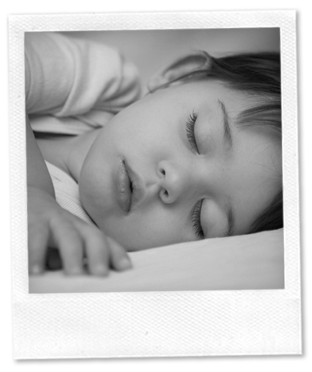 "We all finally wake up with smiles!"
As new parents our experience and knowledge of a child sleeping schedules or cycles where unknown. As we navigated through months of suggestions and poor attempts of avoiding our child cry to sleep, we found ourselves (all three of us) not sleeping. We experienced two-hour windows of sleep for a whole month each night. As a final attempt we brought our son to bed with us. Bad idea.
That is when we put up the white flag and surrendered. Then, that weekend, I had a long conversation with my brother, who has twins, who had a similar problem times two. He suggested we talk to Maria with Sleepy Miracles. We are very glad we did. Our son within days was sleeping almost through the night. In three week our son had his naps and overnight sleep schedule to a t. It actually took longer for us to get into a routine where we all slept better. I'm happy to say that it took a lot more effort by us the parents than our son but at the end we all finally wake up with smiles! Thank so very much, Maria!
Giovanna & Eric
Los Cayos, Florida
Parents to Sleepy Miracle Eric
"Your sleep plan for our daughter worked perfectly!"
Hi Maria! I just wanted to say "thank you, thank you" once again! You came to our lives at the right moment! Your sleep plan for our daughter worked perfectly! Thank you for giving back to us our so needed sleep nights. Now we enjoy our bedtime routine and our daughter is much happier and content! Thank you so much!
Mariana & Jose
Madrid, Spain
Parents to Sleepy Miracle Martina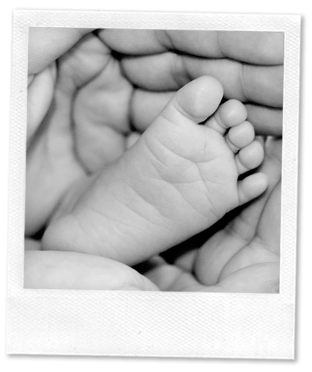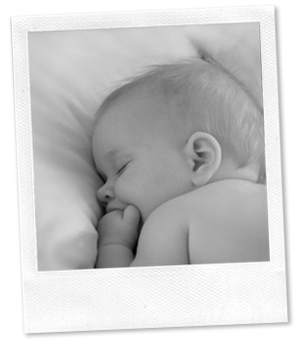 "His naps became easier and easier"
Aidan was never really a good sleeper. As he got older his sleep patterns got worse. He was waking every 2 hours or less during the night-only going back to sleep with the comfort of the breast or rocking. Napping just never happened for Aidan he would only fall asleep on the go or in my arms. As Aidan approached 6 months, his sleep patterns began to get worse. My husband and I were so very tired, and worried that we weren't teaching Aidan the necessary tools he needed to sooth himself to get back to sleep on his own. This is when we decided to contact Maria. I called Maria one morning after a very rough night. After chatting with Maria and learning more about her philosophies, my husband and I decided to invest in an individualized plan for Aidan. This was the best decision we have ever made. Maria sent a plan that was so very specific and geared towards Aidan. A plan that allowed Aidan to fall asleep knowing we were there to help him along the way. Whenever I had questions about the plan, Maria was quick to respond. Within a couple of days Aidan was sleeping through the night!! His naps became easier and easier and only after a week, Aidan went down in his crib twice a day-with NO crying. I just can't believe how much Maria has helped us as a family! I just wish we contacted her sooner. Thank you Maria you are a life saver!
Nana & Stan
Toronto, Ontario
Parents to Sleepy Miracle Aidan
"He is happy and well rested and so are we!"
Your advice and ongoing help has helped us negotiate the roller coaster of sleep issues that have arisen with our son. You have helped me see that whatever he was going through was normal and that I was not the only one experiencing sleep challenges. You gave clear, concise directions and advice each time I asked a question. You gave me an exact plan that was easy to follow to teach my son to sleep through the night and go down for his naps. I was never made to feel that I was over-reacting, irrational or crazy with the questions I asked. You have been more than patient with me with ALL my emails and questions over the last few months. And now, for the majority of the time, my son sleeps through the night and takes both of his naps during the day. He is happy and well rested and so are we! Thank you so much for your advice and help!
Lalania & Vince
Vancouver, BC
Parents to Sleepy Miracle Theo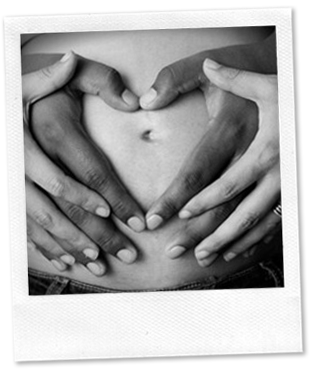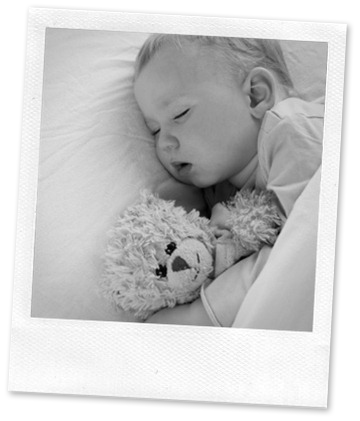 "Her services exceeded all my expectations"
Hiring Maria was extremely useful. Her services exceeded all my expectations. My daughter was not sleeping at all and that was affecting everyone in our home, but especially her. She was an always tired and cranky baby. Once I had the consultation with Maria, things started to change. Maria gave us her constant support. Now my daughter is growing happily and loves to sleep. It was the best thing I could have ever done for her!
Helga & Jose
Cochabamba, Bolivia
Parents to Sleepy Miracle Bruna
"Our daughter still sleeps 11.5 hours every night"
We found our experience to be very eye opening. There were lots of issues with what we were doing to "help" our baby that were actually standing in her way of getting the rest she needed. Maria was not only patient with us but she went the extra mile to be clear and stick to her plan, even when we did not! She was kind and understanding the entire time and was an incredible leader for us as we needed one. It's so easy to question everything you are doing when your baby is crying and not sleeping and you're tired and it's the middle of the night. Maria gave us clear direction and once we followed her plan, everything just got easier and easier. Here we are now, months later and our daughter still sleeps 11.5 hours every night through cough and colds and through teething molars.
Jordan & Ian
Vancouver, BC
Parents to Sleepy Miracle Lola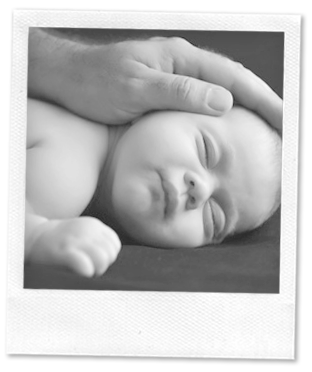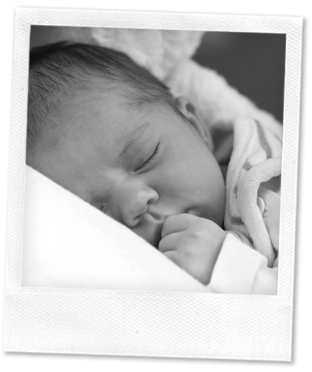 "My experience with her was excellent"
When I contacted Maria, I was frustrated and desperate because nobody in my home was sleeping. It was already 7 months without good quality sleep for my baby, my husband or me. My last hope was Maria! My experience with her was excellent from the first contact until the last call. Her empathy and professionalism made me feel supported during the coaching period. She also responded to all my questions when I needed her. Everything that I learned and achieved during the three weeks that we worked together is invaluable. Today my 8-month old baby enjoys falling asleep, is resting well, learned how to be happy in his own crib and is a content baby during the day. As a result, his parents are also rested, with more energy and the three of us are happier. Thank you!
Andrea & Rodrigo
Miami, Florida
Parents to Sleepy Miracle Sebastian